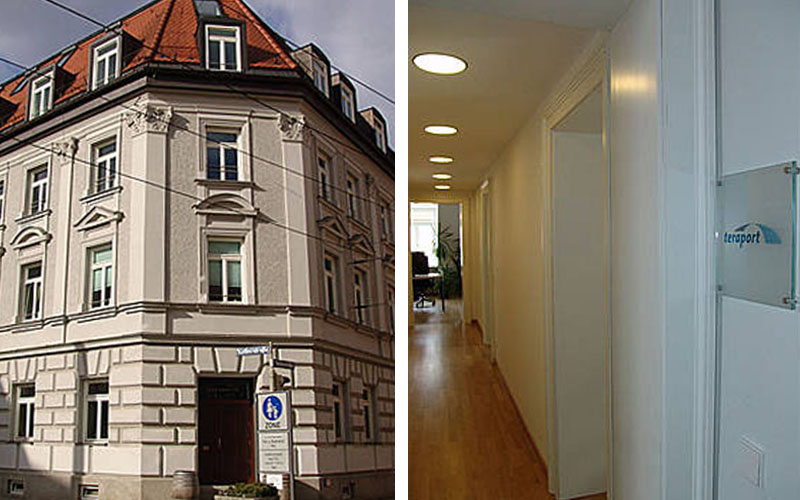 Teraport is moving. In the course of the relocation of its headquarter from Dreieich to Munich (Amtsgericht München, HRB 210303) Teraport is also moving to a new office location within Munich, in the area of Haidhausen.
"We will be available to our customers and business partners at Kellerstr. 29 in Munich, wich is a way more centralized location and thus easier and quicker to reach", announces Managing Director Raphael Heilig.
The representative office spaces close to the river Isar, and in direct neighbourhood to the cultural center "Gasteig", can be reached easily via Rosenheimer Str. (at Rosenheimer Platz take a turn into Steinstraße, atfer about 250m one reaches Kellerstr. 29, 81667 München) or with public transportation in the direct vicinity of the S-Bahn Station "Rosenheimer Platz". While the location has changed, the renown portfolio hasn't. As in the past Teraport offers Engineering and Software as well as the combination of both, all in the field of virtual product development. As in the past, all employees can also be reached by their known phone numbers.